Few items in a home stand out like a beautiful wood countertop.  Horse Creek Woodworks will create a timeless piece of art that will serve you for decades.
Taking the time to watch grain patterns, color, and stress within the wood is the difference between a quality top and one that simply isn't.  You can count on Horse Creek Woodworks to create a quality countertop that melds both art and function.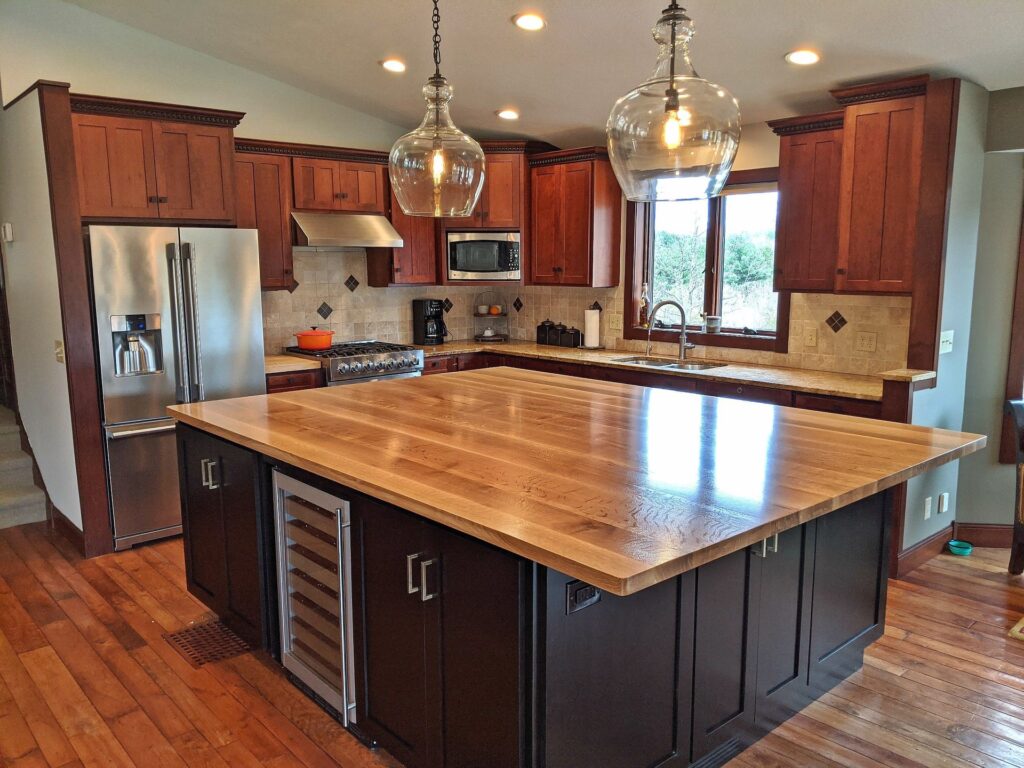 Finished Product- Installed. Island Cabinetry by Lund Cabinetry. Great job on the finish of the Island Shaun. Contact Shaun Lund for your cabinet needs. www.lundcabinetry.com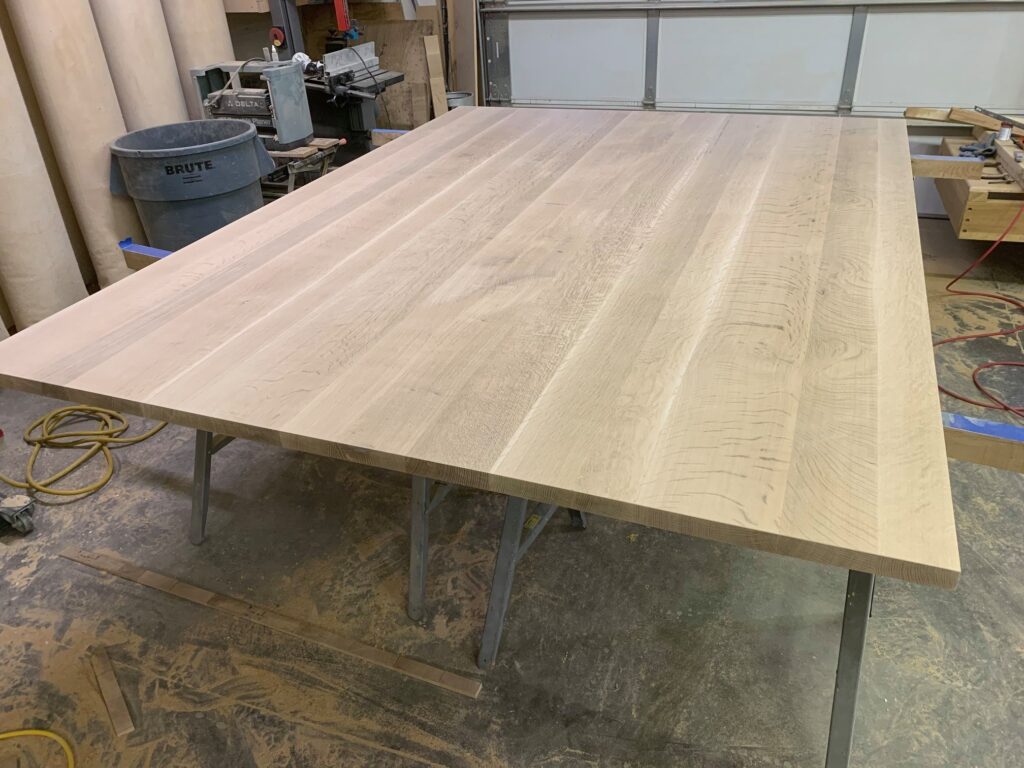 Solid Oak Island is ready for customer delivery.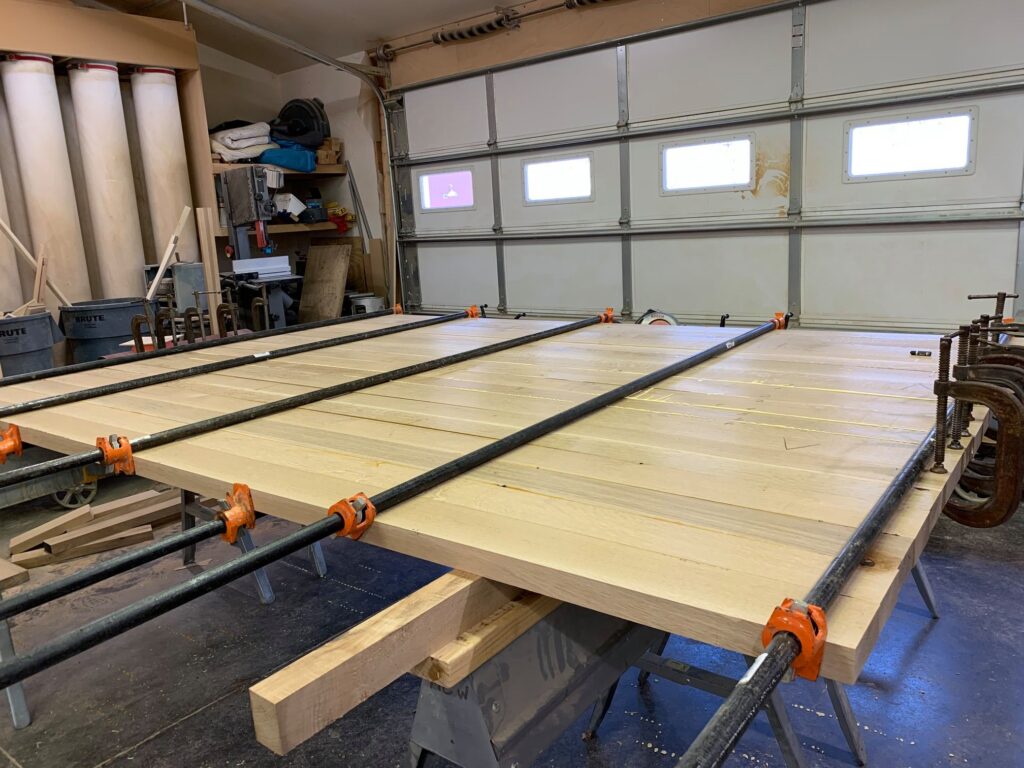 Infant stage of the 6.5′ x 9′ Quarter-Sawn White Oak Island.
Horse Creek Woodworks provides custom woodworking in all shapes, sizes, and species of wood.